Discount Holidays
Extra, Extra!
Join the 59,000+ who get our low cost holidays directly to their inbox!
Discount New York Holidays
It may sound a cliché, but New York really is one of the most fantastically exciting cities on the planet, and one of those places which everyone should try and visit at least once during their lifetime.
You may well be pleasantly surprised to discover what a lot you can pack in to even a short visit to this town, and how easy it is to get around, whether you ride the subway, stroll the streets with their user-friendly grid layout, or take one of New York's iconic yellow cabs.
Of course, there are some sights you just have to take in, from the neon-lit jungle of Times Square to getting a bird's eye view from one of the Empire State Building's observation decks. Find time to ride the free Staten Island Ferry for a truly breathtaking urban panorama of dazzling skyscrapers. The best view of the Statue of Liberty is from the water, too –reached by a ferry which also takes you to Ellis Island, where you can learn all about immigration to the US.
There are plenty of attractions you can see for free, from the grandeur of New York Public Library and the impressive architecture of Grand Central Station to midtown's Rockefeller Centre.
New York Info
Est Flight Time: 8 Hrs
Currency: Dollars
Language: English
Time Difference: - 5 Hours
New York Discount Holidays
| Destination | Nts | Board | Star | Departs | Airport | From |
| --- | --- | --- | --- | --- | --- | --- |
Recommended
Tunisia
3 Star, AI, 7 Nights, Departs 28/01/15, From Manchester.
From £175pp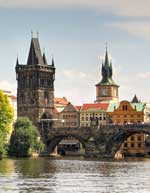 Prague
3 Star, BB, 4 Nights, Departs 08/03/15, From Newcastle.
From £160pp
Why Book With Us?
Protected
We offer full ATOL protection meaning every holiday we book is 100% financially protected.
Established
We have been around since 1962 and have over 8 million customers.
Independent
We have access to every holiday provider and operator, there isn't a holiday we can't find!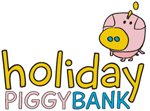 Holiday Piggy Bank is our amazing new service which helps you to save for your holiday! To find out more click Here.

Planning a wedding or Looking for your dream honeymoon? Sign up to Gift My Honeymoon today & find out how you can get your honeymoon paid for! Click here