Discount Holidays
Extra, Extra!
Join the 59,000+ who get our low cost holidays directly to their inbox!
Reduced to £339pp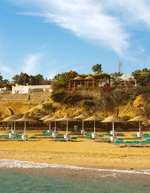 Sharm el Sheikh, 4 Star, AI, 7 Nights, £339pp
PRICED TO SELL - 1st COME, 1st SERVED
Discount Marmaris Holidays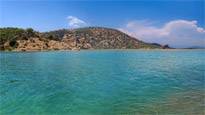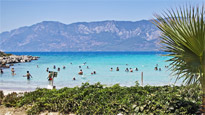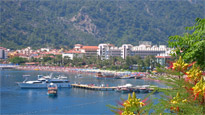 As one of the busiest resorts on the south-west Mediterranean coast of Turkey, you know you're in for a sunny time with your Marmaris holiday. With all the superb scenery, crystal clear waters and perfect weather you'd expect from this part of the world, you also get that little bit extra in a cheap Marmaris holiday: partying like nowhere else! The old seafront promenade is where you'll find most of the action, all within sight of the ancient castle and the beautiful architecture of the Old Town. In fact, it's almost hard to understand quite how many cafes, bars and clubs this little place has in its maze of little alleys and old streets. The old bazaar can also be found tucked away in the middle of all these little nooks. Here you'll find carpets, pots, leather goods and beautiful jewellery.
You can also arrange a wide variety of local excursions and day trips, and even things like late night moonlit boat trips. The water taxi services that carry people between Marmaris beach and the even more impressive beaches at Icmeler are extremely popular too. What's more, for a tiny fee you can take a boat to secluded coves and empty beauty spots such as Caretta Beach, famous for its turtle population and Cleopatra Isle.
Marmaris Info
Est Flight Time: 4 Hrs 15 Mins
Currency: Turkish Lira
Language: Turkish
Time Difference: +2 Hours
Marmaris Discount Holidays
| Destination | Nts | Board | Star | Departs | Airport | From |
| --- | --- | --- | --- | --- | --- | --- |
| Marmaris | 7 | Bed & Breakfast | 3 | 27/08/2015 | Doncaster | £378.30pp |
| Marmaris | 7 | All Inclusive | 4 | 26/08/2015 | Newcastle | £503.72pp |
| Marmaris | 7 | All Inclusive | 4 | 26/08/2015 | Newcastle | £503.72pp |
| Marmaris | 7 | All Inclusive | 4 | 28/08/2015 | Newcastle | £521.36pp |
| Marmaris | 7 | Bed & Breakfast | 3 | 21/09/2015 | Doncaster | £285.18pp |
Recommended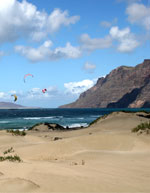 Lanzarote
3 Star, AI, 7 Nights, Departs 11/12/2014, From NCL.
From £289pp
Why Book With Us?
Protected
We offer full ATOL protection meaning every holiday we book is 100% financially protected.
Established
We have been around since 1962 and have over 8 million customers.
Independent
We have access to every holiday provider and operator, there isn't a holiday we can't find!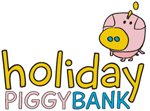 Holiday Piggy Bank is our amazing new service which helps you to save for your holiday! To find out more click Here.

Planning a wedding or Looking for your dream honeymoon? Sign up to Gift My Honeymoon today & find out how you can get your honeymoon paid for! Click here