Discount Holidays
Extra, Extra!
Join the 59,000+ who get our low cost holidays directly to their inbox!
Reduced to £384pp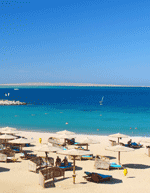 Sharm el Sheikh, 3 Star, AI, 7 Nights, £384pp
PRICED TO SELL - 1st COME, 1st SERVED
Discount Ibiza Holidays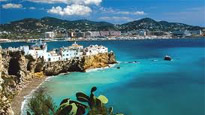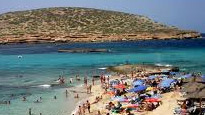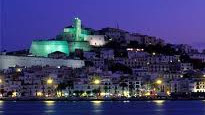 Holidays in Ibiza are all about... rich olive groves. Wait, no, that's not it. Ibiza holidays are all about… pristine woodlands and stunning mountains. Wait, that doesn't seem right either. Holidays in Ibiza are all about partying from dusk till dawn, catching up on some sleep on the beach, then starting the party all over again that night, right??
Well, the good news is, this is all true. While Ibiza has established it's much deserved reputation as the premier party island, there is actually a lot more to it than just the clubs. The likes of San Antonio and Ibiza Town are going to be pretty much about one thing and one thing only, but there's a side to Ibiza that a lot of people aren't aware of. San Jose offers a far quieter time than you'd expect while still being within stone's throw of all the fun. A discount family holiday in Ibiza is very much a possibility somewhere such as Santa Eulia on the north of the island.
Luxury Ibiza holidays are also an option, with a range of five star hotels and stunning villages to choose from. These can be found on Ibiza's eastern shore, where you'll also find bars, restaurants and the clubs that has made this place's name.
Ibiza Info
Est Flight Time: 2 Hrs 45 Mins
Currency: Euro
Language: Spanish
Time Difference: +1 Hour
Ibiza Discount Holidays
| Destination | Nts | Board | Star | Departs | Airport | From |
| --- | --- | --- | --- | --- | --- | --- |
Recommended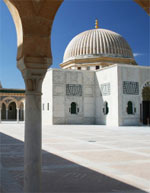 Tunisia
3 Star, AI, 11 Nights, Departs 05/11/2014, From NCL.
From £273pp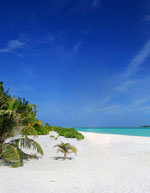 Cuba
3 Star, AI, 14 Nights, Departs 01/12/14, From MAN.
From £679pp
Why Book With Us?
Protected
We offer full ATOL protection meaning every holiday we book is 100% financially protected.
Established
We have been around since 1962 and have over 8 million customers.
Independent
We have access to every holiday provider and operator, there isn't a holiday we can't find!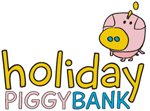 Holiday Piggy Bank is our amazing new service which helps you to save for your holiday! To find out more click Here.

Planning a wedding or Looking for your dream honeymoon? Sign up to Gift My Honeymoon today & find out how you can get your honeymoon paid for! Click here