Discount Holidays
Extra, Extra!
Join the 59,000+ who get our low cost holidays directly to their inbox!
Discount Halkidiki Holidays
We're not the kind to jump on bandwagons about 'the next big thing' when it comes to destinations, but there's something about cheap holidays in Halkidiki that we can't help but get excited about. This multi-pronged peninsula spreads into the northern Aegean in the most stunning way imaginable. Sun-soaked beaches are backed by lush hills, which in turn are scattered with traditional villages and age-old ruins, and all this surrounds the most lovely, family-friendly resorts you can imagine.
Discount Halkidiki holidays are may get a little less press than lots of their Greek counterparts, but this can only be a good thing for those of you on the hunt for a bargain Halkidiki getaway. And best of all, your cheap Halkidiki holiday is going to be as beach-tastic as you can imagine, thanks to three hundred miles of stunning coastline. And thanks to some smart folks in the local planning department, there's been very limited development here, so all this lovely coastline is just that: unspoilt, not too busy, and downright, well, lovely.
The nightlife and entertainment on your bargain Halkidiki holiday is also of slightly more authentically Greek flavour than many of the main islands.
Halkidiki Info
Est Flight Time: 3 Hrs 30 Mins
Currency: Euro
Language: Greek
Time Difference: +2 Hour
Halkidiki Discount Holidays
| Destination | Nts | Board | Star | Departs | Airport | From |
| --- | --- | --- | --- | --- | --- | --- |
Recommended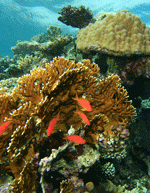 Sharm el Sheikh
3 Star, AI, 7 Nights, Departs 01/12/14, From Manchester.
From £519pp
Fuerteventura
3 Star, HB, 7 Nights, Departs 03/12/14, From Manchester.
From £239pp
Why Book With Us?
Protected
We offer full ATOL protection meaning every holiday we book is 100% financially protected.
Established
We have been around since 1962 and have over 8 million customers.
Independent
We have access to every holiday provider and operator, there isn't a holiday we can't find!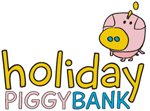 Holiday Piggy Bank is our amazing new service which helps you to save for your holiday! To find out more click Here.

Planning a wedding or Looking for your dream honeymoon? Sign up to Gift My Honeymoon today & find out how you can get your honeymoon paid for! Click here