Discount Holidays
Extra, Extra!
Join the 59,000+ who get our low cost holidays directly to their inbox!
Reduced to £384pp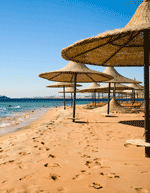 Sharm el Sheikh, 3 Star, AI, 7 Nights, £384pp
PRICED TO SELL - 1st COME, 1st SERVED
Discount Crete Holidays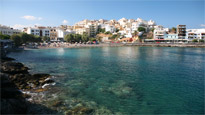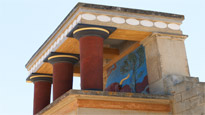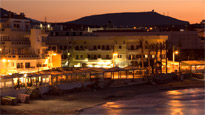 Holidays to Crete are the stuff legend, and rightly so. As the largest of the Greek Ionian Islands, and found at one of the most southerly points in Europe, this place has all the sun-soaked beaches, perfect hot summer weather and fun-filled activities you could hope for. But it's also a mountainous place and these high points are a large part of the personality of the island and its people. In the east is Mount Dikti, Mount Idi is right in the middle and in the west there's Lefka Ori (the White Mountains). Add to this a stunning history as old and impressive as anywhere else on the planet, and you can start to understand why all inclusive holidays to Crete, or quality Crete package deals are so highly recommended by us.
Hiking in gorges might not be top of everyone's list of things to do on their summer holiday in Crete, but Aigia Eirini is one of natural wonders of the world and should definitely be given a chance for those with a bit of wanderlust (just think of all the complimentary food on offer when you get back to your all inclusive hotel!) Crete is also a fantastic place to do some snorkelling thanks to the huge variety of fish, rocky sea bed, plants and crystal clear waters that surround the whole island.
Crete Info
Est Flight Time: 4 Hrs
Currency: Euro
Language: Greek
Time Difference: +2 Hours
Crete Discount Holidays
| Destination | Nts | Board | Star | Departs | Airport | From |
| --- | --- | --- | --- | --- | --- | --- |
| Malia | 14 | Bed & Breakfast | 3 | 25/08/2015 | Newcastle | £419.04pp |
| Rethymnon | 7 | Half Board | 3 | 11/08/2015 | Newcastle | £584.64pp |
| Malia | 7 | Bed & Breakfast | 3 | 15/09/2015 | Newcastle | £317.19pp |
| Georgioupolis | 7 | Half Board | 3 | 22/09/2015 | Newcastle | £389.51pp |
Recommended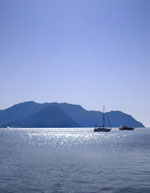 Side, Turkey
3 Star, AI, 9 Nights, Departs 09/11/14, From MAN.
From £249pp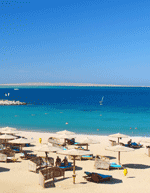 Sharm el Sheikh
4 Star, AI, 7 Nights, Departs 26/11/14, From NCL.
From £429pp
Why Book With Us?
Protected
We offer full ATOL protection meaning every holiday we book is 100% financially protected.
Established
We have been around since 1962 and have over 8 million customers.
Independent
We have access to every holiday provider and operator, there isn't a holiday we can't find!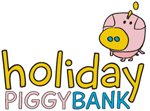 Holiday Piggy Bank is our amazing new service which helps you to save for your holiday! To find out more click Here.

Planning a wedding or Looking for your dream honeymoon? Sign up to Gift My Honeymoon today & find out how you can get your honeymoon paid for! Click here