Discount Holidays
Extra, Extra!
Join the 59,000+ who get our low cost holidays directly to their inbox!
Discount Altinkum Holidays
Altinkum is situated on the Aegean coast of Turkey and boasts a beautiful stretch of soft white sandy beach which slopes gently into the blue crystal clear waters. The beach is considered very safe for children and has many lifeguards on hand which makes holidays in Altinkum popular with families. Many holiday makers who visit Altinkum also frequently comment on the cleanliness of the beaches, some of which have blue flags.
On the western side of Altinkum you can find the original fishing village which is always worth a visit. The centre of Altinkum is now largely modernised and comprises of hotels and apartment blocks as well as many commercial areas. The dining here is fantastic, you can enjoy local specialities in the traditional tavernas and restaurants as well as the amazing seafood restaurants and international fast-food places.
No holiday in Altinkum is complete without a trip to the Turkish baths, which is considered one the nicest and most relaxing things to do whilst you're there. Hot saunas, soap foam massages, head shampoo massages and oil massages are just a few of the services that draw visitors here.
Altinkum Info
Est Flight Time: 4 Hrs 15 Mins
Currency: Turkish Lira
Language: Turkish
Time Difference: + 2 Hours
Altinkum Discount Holidays
| Destination | Nts | Board | Star | Departs | Airport | From |
| --- | --- | --- | --- | --- | --- | --- |
Recommended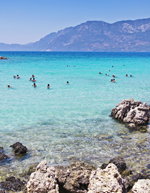 Marmaris
2 Star, SC, 10 Nights, Departs 23/08/14, From NCL.
From £283pp
Las Vegas
4 Star, RO, 7 Nights, Departs 19/10/14, From MAN.
From £779pp
Why Book With Us?
Protected
We offer full ATOL protection meaning every holiday we book is 100% financially protected.
Established
We have been around since 1962 and have over 8 million customers.
Independent
We have access to every holiday provider and operator, there isn't a holiday we can't find!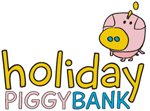 Holiday Piggy Bank is our amazing new service which helps you to save for your holiday! To find out more click Here.

Planning a wedding or Looking for your dream honeymoon? Sign up to Gift My Honeymoon today & find out how you can get your honeymoon paid for! Click here